With the emphasis now placed on branding, many companies are investing tens of thousands on cross-platform marketing initiatives. These deep pockets often edge out the smaller competition. But if you look closely, they're compensating for quality with quantity. As you'll see in the ten examples included below, many startups are using the opportunity to innovate – producing increasingly creative brand personalities that easily separate them from almost any other competition.
By using affordable web-based platforms like Free Logo Services, your startup can create a professional logo with a free logo design that incorporates the highest quality images and an endless variety of fonts, colors and sizes – equal to or better than any of the examples you'll find below.
Now let's take a quick look at the 10 best logo designs to emerge from startups in 2011 and the first half of 2012.
1. Lytro – One of the simplest yet most effective of the logos in this list, this innovative photography website has taken their name and replaced the "o" with the same shaped lens as the camera they offer.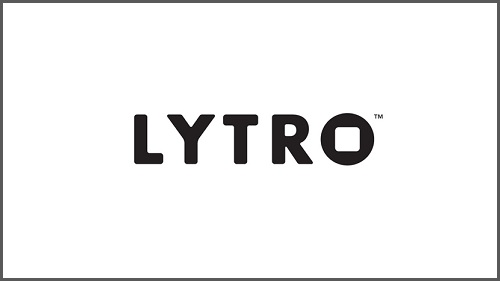 2. Fab – With a name like "fab," you might expect something over-the-top. But the creators of this classy design inspiration site have formatted the name in a modern sans-serif font and then tacked a subtle heart image in sub-script at the end. One of the highlights of this design is that it works equally well on any format, free of the need for color printing.
3. Goodsie – Created for those looking for an easy way to set up an online storefront, Goodsie put a slight retro feel into the font they selected, recalling the signage of vintage shops from the 1950s and 60s. Again, they've maintained a very simplified design that is crafted from white lettering against a black background, enabling them to add colors to the font for a variation on the brand.
4. Chloe + Isabel – Offering a wide range of jewelry and fashion accessories, this boutique online retailer has produced an enticing combination of text and art, formatting their names in a script-based font beneath two tiny birds perched on a branch (a design similar to some of the necklaces and other jewelry available through the site).
5. Sojo Studios – With its unique platform for youth-oriented education that's centered around making learning fun, the Sojo Studios logo features four vibrant colors to evoke the playful theme of the brand and further accents their sense of whimsy by staggering their placement on the horizontal plane.
6. TaskRabbit – Hiring help seems to take on a certain expediency when you look at this inviting logo for TaskRabbit. Featuring a determined-looking hare and the company name formatted in italics, every element of this logo implies speed and efficiency.
7. SONALIGHT - An innovative new app that lets you text hands-free through voice recognition, SONALIGHT includes both a succinct tagline ("Text by voice"), their name and two graphic elements that are commonly associated with software applications and, in particular, audio or speech. This provides an interesting example as the tagline is actually formatted to be more noticeable that the name of the product, which is a good thing. Because without the tag, this logo wouldn't be nearly as effective.
8. Lore – Formerly known as CourseKit, this web-based platform is designed to collate classroom material and assignments for students. With the letters L-O-R-E stacked into two columns and formatted into a more traditional serif-based font, this simple logo is set against a red circle, mimicking many of the same circles that appear on countless fill-in-the-blank standardized tests.
9. Percolate – Acting as a content curator, this unique service harvests content from around the web for publication in social media. In line with their brand personality, they've selected the shape of a liquid drop and have followed it with their company name, formatted in a serif font as often found in coffee shops and cafés. Even the colors they've selected, orange and dark gray, reflect the rich tones of coffee, tea and similar brewed beverages.
10. Rocketr – Pardon the pun, but this logo is a blast. Featuring a simple yet easily-recognizable rocket and the brand name highlighted in italics, this is another logo that has effectively used all of its elements to imply speed, efficiency and the enhanced productivity of its core offering.
Dylan Mazeika is an online writer with a background in marketing and small business. He enjoys writing articles and guest posts on the latest business and design trends, and helping small business owners with free logo design.