Well, what more can i say, he has a sir to his name, a true inspiration!!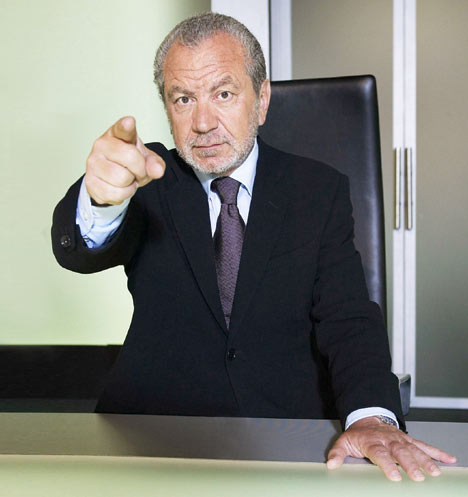 1). Sir alan is an English entrepreneur and media personality.
2). He is now worth an estimated fortune of £730m (US$1.16 billion),ranked 59th in the Sunday Times Rich List 2009 (a move up from 92nd in 2008 despite losing £100m).
3). Sugar founded the electronics company Amstrad in 1968, the name being an acronym of his initials - Alan Michael Sugar Trading. In 2007, he sold Amstrad, one of his large business ventures.
4). Sugar is also notable for his time as chairman of Tottenham Hotspur from 1991 to 2001, starring in the BBC TV series The Apprentice, which has run to five series, broadcast annually between 2005 and 2009 and based upon the popular American television show of the same name, featuring entrepreneur Donald Trump.
5). Sugar met his wife Ann when he was 17 and she was 16. They married on 11 May 1968, have three children, and live in Chigwell, Essex.
What do you think??