An Interview with the founder of urbantickets.co.uk
Urban Tickets is an online urban e-ticket website.
Urbantickets.co.uk is rapidly being established as the number 1 urban ticket outlet, Being the first ever ticket site to focus only on urban events which means that they can target a very specific market, selling tickets that reaches their target audience.
Urban Tickets reducing the bridge between event organiser and customer making it easier to sell tickets.
Don't tell me I never told you that about this website get access to only the best events in the UK. Now you have no reason to chasing up customers who want to buy tickets or selling through lots of separate agents.
I'm so happy to be finally doing this interview with you, how are you?
I'm cool man, busy as always but busy is always good. I also feel honoured that you asked me to this interview!
Before we go any further, can you give us more information about yourself? What's your name? How old are you? Where are you from?
No problem, my name is Adebiyi Desalu but people call me Biyi (B), I turned 24 in January, feel like I'm getting old (Laughter). I was born and raised in South London (Streatham) but my parents are from Nigeria, as you can probably tell from my name. I've been living in High Wycombe for the last few years, I went up there for university and I've stayed to concentrate on business.
When was urbantickets.co.uk born?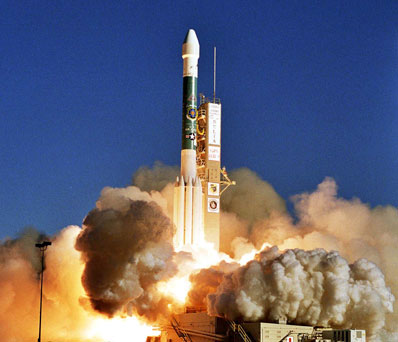 We officially launched and started selling tickets in October 2008 but I had the idea from about Dec 2007 and spent most of 2008 just developing it.
What made you go into the tickets business, more specifically an urban ticket business?
Do you know what i never really intended to go into the ticket business at all! What I always wanted to be was an entrepreneur from as I far back as I can remember, when I was in school I used to sell cds and different things so I've always had that in me. I never knew what business I would end up doing I just knew id end up working for myself.
So when I finished uni I was looking for something to do, the natural thing at the time was to do events which I had done relatively successfully in uni. But I found it hard to come up with something different because the market was overcrowded especially with urban events and I just didn't have the money to build up a brand name. I did do a show when I finished uni but it ended up losing money, which happens to every promoter at some point but I just felt like I wanted to do something a bit different. I also thought that if I could come up with something that promoters would need I'd be on to a winner; if you look at a successful DJ they make money from events regardless of how well the promoter does.
I came up with a magazine called Brit- African, the idea was that it would be aimed at 18-30 British born Africans and it would be an outlet for African businesses and events to advertise. Also in the business plan for it I wanted to have a website that let people purchase etickets for African events. I actually managed to get princes trust backing for this. But with the cost of printing and many other things rising I didn't think it was the best time to start a mag, so I looked more at the idea of an eticket website and I felt that it was the better idea anyway. But obviously the African event market would've been quite small so I expanded it to cover all urban events. It was natural for me to do urban events because that's the type of events I did at uni so I know a little bit about the business, I also wanted to do something completely unique and there are other eticket sites out there but urbantickets.co.uk is the only one that focuses on urban events.
How does urbantickets.co.uk work?
Basically the eticket system means that as soon as a customer buys a ticket on our website they're emailed the ticket confirmation which they then print off and take to the event as their ticket. It saves a lot of money because as a promoter you can print less tickets, you don't have to manually deliver them and as a customer it gives you instant access to them. Also because we focus on urban events, customers get the best choice on urbantickets.co.uk.
So you're telling me that I can get tickets for any urban events going on via your website?
(LAUGHTER), soon come, we haven't got every single event but we're working on it. At any given time they'll be 20+ events to choose from.
What makes your ticketing service better than others? What benefits do urban tickets provide?
Well first of all we have the eticket system, which a lot of ticket outlets don't offer. Using this system it just cuts out a lot of hassle with buying tickets. Also of course we're the only ticket site that specialises in urban events so we have the best choice. We're also one of the few ticket agencies to really utilise social networking sites and blogs which are good because you keep in constant contact with your customers.
There's also a few updates that we'll be making very soon, watch this space
Urban Tickets is involved in a lot, you have sponsorship deals with the voice newspaper, Mahogany Models, RWD Magazine? How did that happen?
What I wanted to do with urbantickets.co.uk is get the right partners for what we do, I always felt that the route we take advertising wise can really define the company.
With the Voice I think I sent out some emails to few companies and they got back to me straight away, I met them in their offices and we just took it from there. We now get weekly advertising in their newspaper and we're looking at other things we could do.
With RWD I think it was similar to the Voice, but we get a similar deal anyway.
Then the Mahogany Models was I really weird one, my mum used to go to school in Nigeria with Sola, who runs the company. I told her about what I was doing and she said 'oh I know this guy Sola who puts on shows', I wasn't really taking her seriously, next thing I know I'm the sole ticket outlet for all of Mahogany Models shows! It was my first real client as well so it was a big step; we actually just did a bridal show for them which went well.
So at the moment you're just selling tickets in the u.k, Have you started to think maybe you can start stretching to different countries?
I have thought about that and it would be interesting to look into it in more detail but at the moment I don't want to spread myself to thin, I'm really focussed on building the brand name and conquering the UK. We have made contact with some Americans in terms of getting into the market over there so we'll see, watch this space.
How have you been spreading the word about your company around? How is it been so far?
I use the internet a lot, facebook etc Also when you work with good promoters they help push the brand as well by using our logo on their promo stuff. We've also got the magazine stuff, we're in the Voice and RWD every issue and we're also working on more deals at the moment.
I did actually print and design some flyers but I just haven't had time to give them out, you'll see me soon though (laughter).
How much influence do you think the internet has on businesses?
Crazy influence, I don't think it would have been possible to do this without the internet, not just because it's a website but also in terms of promotion and getting it off the ground. Without the internet it probably would've taken a lot longer.
So for businesses in general it's a great tool but you have to use it wisely.
Have you been under any pressure to succeed?
Definitely, I think there's always pressure for anyone to succeed, even if it's a 9-5 job. With running your own business there is always more pressure because you may not always have money coming in, so in comparison to friends and peers it feels like you've got it harder because you feel like your working harder than them but then they're more comfortable than you. But it's a sacrifice you make to do what you want to do and the idea is that it will pay off in the end.
Have you encountered any setbacks or negative experience so far and how did you cope with it?
I mean doing this has been such roller coasters ride, its crazy. When I first started it was hard to get promoters onboard with the whole concept, when your new in a field you haven't really got that reputation so you're always having to sell the idea and convince people. The first month or so I sent out 100s of emails and talked to a lot of people and most of them weren't on it but thanks to a few promoters who gave us a chance we were able to build up a reputation. It is tough but the main thing is just to be hungry and positive no matter what and I always knew I had a strong idea it's just about getting other people to believe in it as well.
How do you cope? You must be really busy? When is your busiest time?
Sometimes its really busy, sometimes it's not but there's always things that can be done. I work part time as well so I'm pretty much always working. Right now going into summer its starting to quiet down because a lot of people go on wild holidays to Napa and all the promoters are out there. But busy times are basically the holidays, xmas, new year, valentines was really busy and Easter. I'm hoping carnival times will be busy this year.
Everyone loves an excuse to rave!
What would you say to young entrepreneurs out there trying to bring into different industries?
I'm still a young entrepreneur myself the only difference I suppose is that I've started something. But the advice I would give in terms of getting something going is to look for gaps in the market don't just do things that everyone else is doing, I purposely try and do different things that I know other people are not doing. If you bring something new to a market you'll always have an advantage over other people that try and get in.
The other thing is make sure you're passionate about what your doing, you have to be willing to maybe not make money for a year or 3 but still have that passion and dedication to succeed.
Do you have any role model/influences in your life and career?
I wouldn't say I really have any role models that I look up to but I'm definitely inspired by people like me who have come from little and through being business minded and determined have done very well. The UK music scene is incredible right now with people like Sway and Bashy who have been grinding for a minute and are now seeing awards.
Do you have any books or audios that you would like any young entrepreneurs out there to get their hands on?
Boy… to be honest I don't really keep up with those books, I don't think there's any set plan for you to make money, its more about attitude. What I would say is find out about how other successful entrepreneurs came up and try and learn from others experience so you can avoid mistakes they've made and you know what you might be in for.
I had a look at Duncan Banantynes story (the guy from Dragons Den) and he went through so much to get where he is, I think he was an ice-cream man at one point.
What is the most important lesson you've learnt so far?
To always try new things and be open minded. You should never do anything business wise thinking that you know everything because then you can never improve.
What has been the best advices you been given so far?
Learn from your mistakes, if you fail see where you went wrong and make it better for net time.
Also my stepdad always says 'don't assume anything because it makes an ass out of u and me' .
Which basically means plan everything and don't it to chance or assumption.
What has been your greatest achievement so far?
It's hard to say because I don't think I'm not even 10% of where I want the company to be but I would say getting investment and making the whole thing happen. It's amazing to type 'urban tickets' into Google and my site comes at the top
So what's next for you and urban tickets??
Big tings!! We've got updates coming in the next couple months which take the site to a whole new level, also there maybe some sister sites popping up.
You can keep up to date with us on everything- blog- http://blog.urbantickets.co.uk/
Facebook- http://tinyurl.com/m7msqt
Twitter- http://twitter.com/urbantickets
Definitely a lot of good stuff coming, also can a shout out the princes trust, my family, Tsion, Oskar and everyone else who's backed me. Peace!!
Thank you for your time, I wish you the best in the future, you've got some really good thing going on here.